Publishing Your Website with Microsoft FrontPage
Publishing your new web is easy using FrontPage 2000 or 2003. First be sure you have asked CyberInsights to set up FrontPage extensions on your web site. then, use FrontPage to design your site. Then, to publish it to your live web site: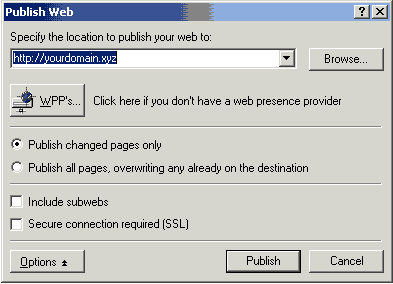 Click Publish
When prompted for a "username" and "password", enter the ones that were supplied to you at the time of sign-up.
After Publishing has finished, you have the option of viewing the web.